My Lammasu was painted as a Storm of Magic monster for my Kin-Slaver Ogres, but is also magnetised to take a Chaos Dwarf rider so I could use him for a future Chaos Dwarf project.
I had been planning this model for months, ever since I saw the Raging Heroes Manticore/Lammasu model. I loved the pose of the Raging Heroes mini, and how it made the traditionally comical Lammasu model into sometime genuinely terrifying, but I am a complete GW fanboy and like everything to be "GW Legal". I took this as a challenge, to convert the GW Lammasu into something cool.
I started with the Storm of Magic Manticore as the main body of the model, but reversed the pose so he was leaping down off a rock rather than up into the air. I then added a Finecast Lammasu head, and got to work sculpting to try and give it a more "modern" style.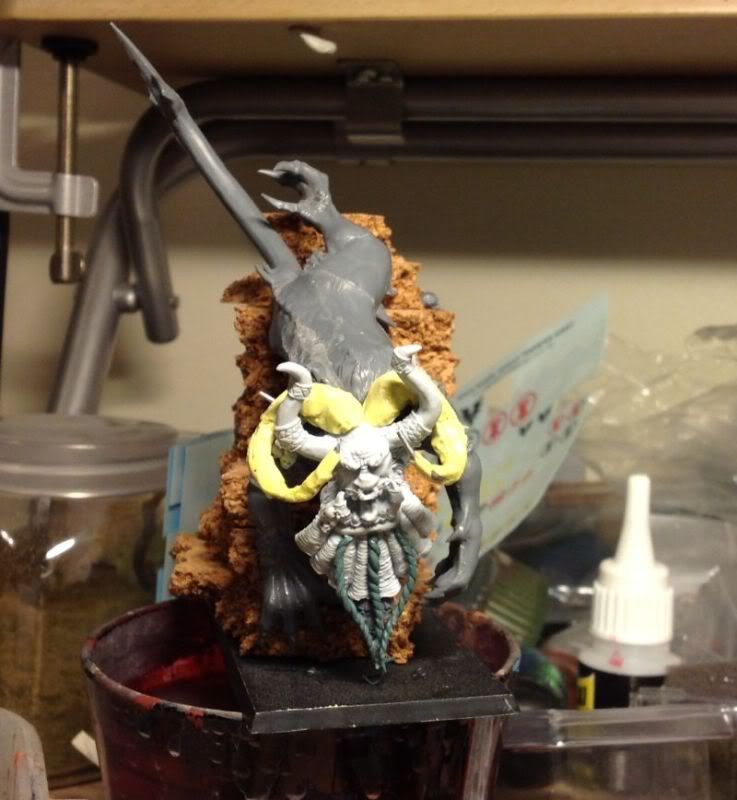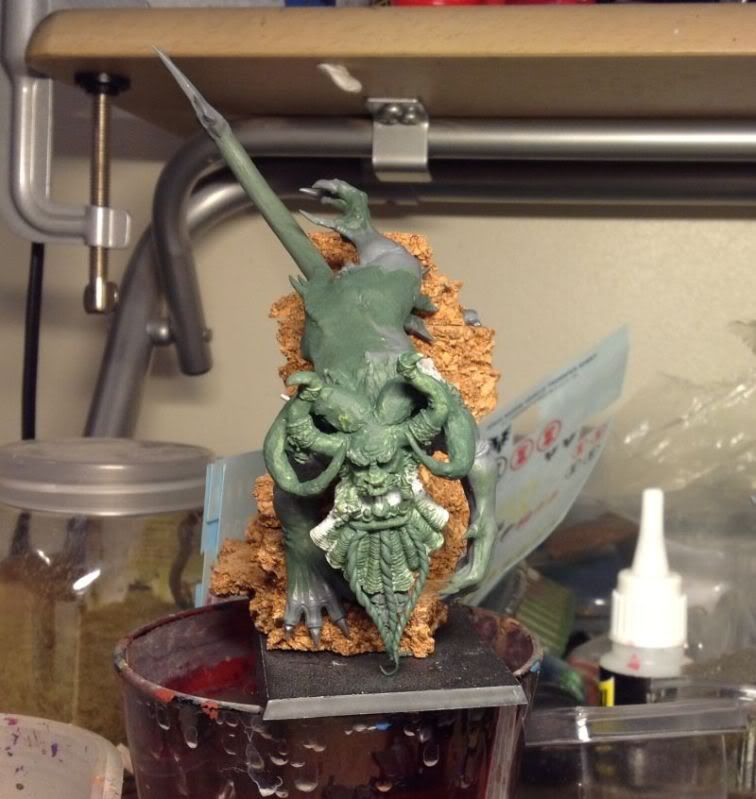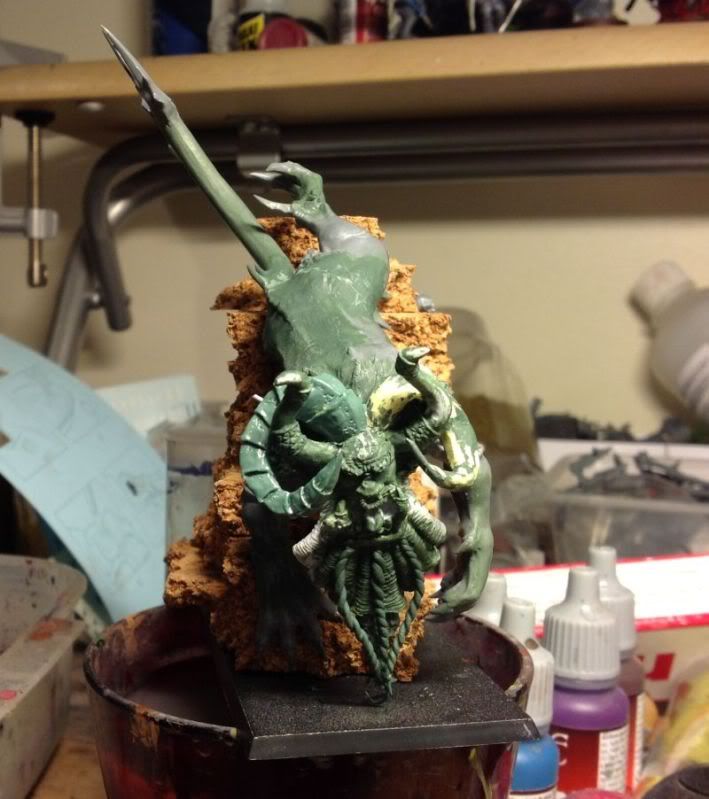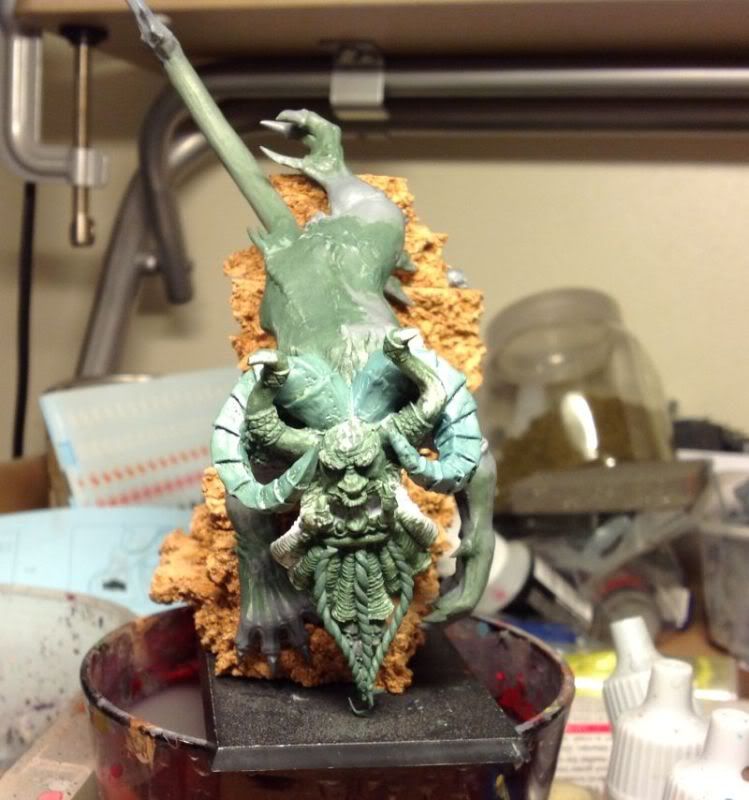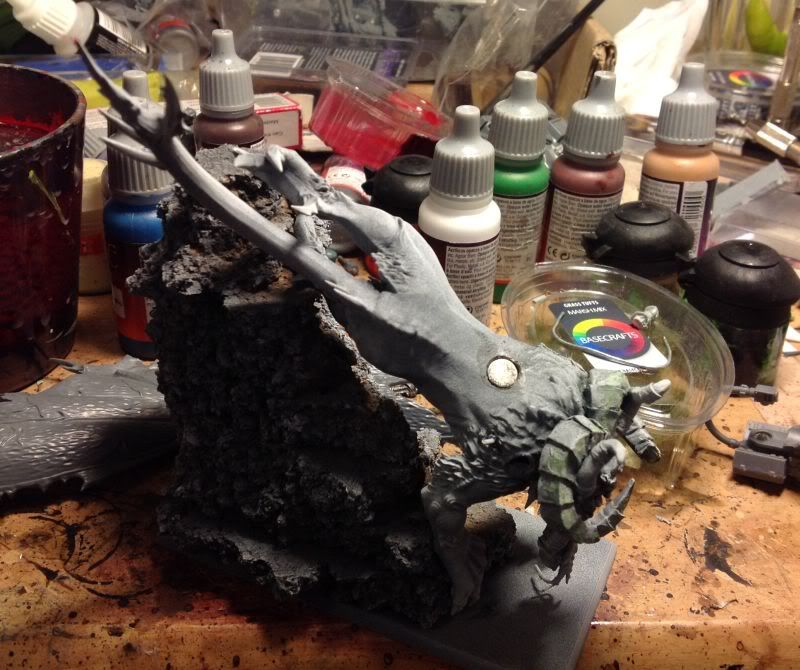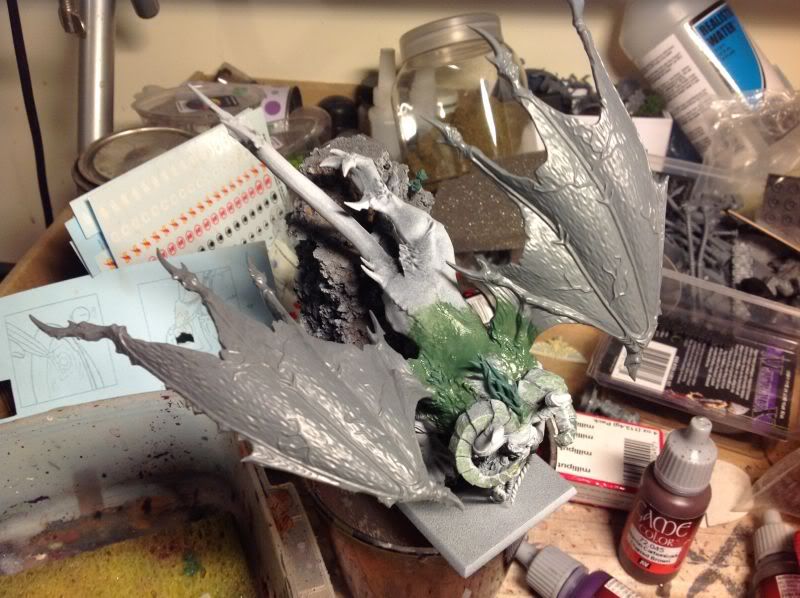 Finally, I decided to give him a classic bright red paintjob to make him stand out on the tabletop.